IKI powers one of the greatest attractions in the world.
Löyly or "The Steam" is a public sauna, restaurant and bar complex that opened its doors to the public in June 2016 and is located in the Hernesaari region of Helsinki. It has enjoyed great popularity since the very beginning.
In 2018, Time magazine named Löyly as one of the 100 greatest attractions in the world. The mastermind contractors behind Löyly, are actor Jasper Pääkkönen and former actor /politician Antero Vartia.
Löyly has three separate saunas; a smoke sauna, a once-heated sauna and a private sauna. For the private sauna, IKI built a custom wood-burning stove that comes with a staggering 600 kilos of stones! The custom-made sauna stove is the largest IKI wood-burning stove made for continuous use. The stove itself is 160 cm in height and integrated into the footstool. Wood is fed into the stove conveniently from the outside of the sauna room as not to disturb the bathers. For a unique look, the stove's stainless-steel mesh frame and the IKI T600 chimney were treated with a black ceramic coating according to the architect's wishes.
"Our private sauna that has a wood burning IKI has been a great success", says Jasper Pääkkönen. "We chose IKI because it's reputation of high quality and durability. The large IKI is powerful enough to heat up the sauna for 14-16 people, and the heat distributes nicely."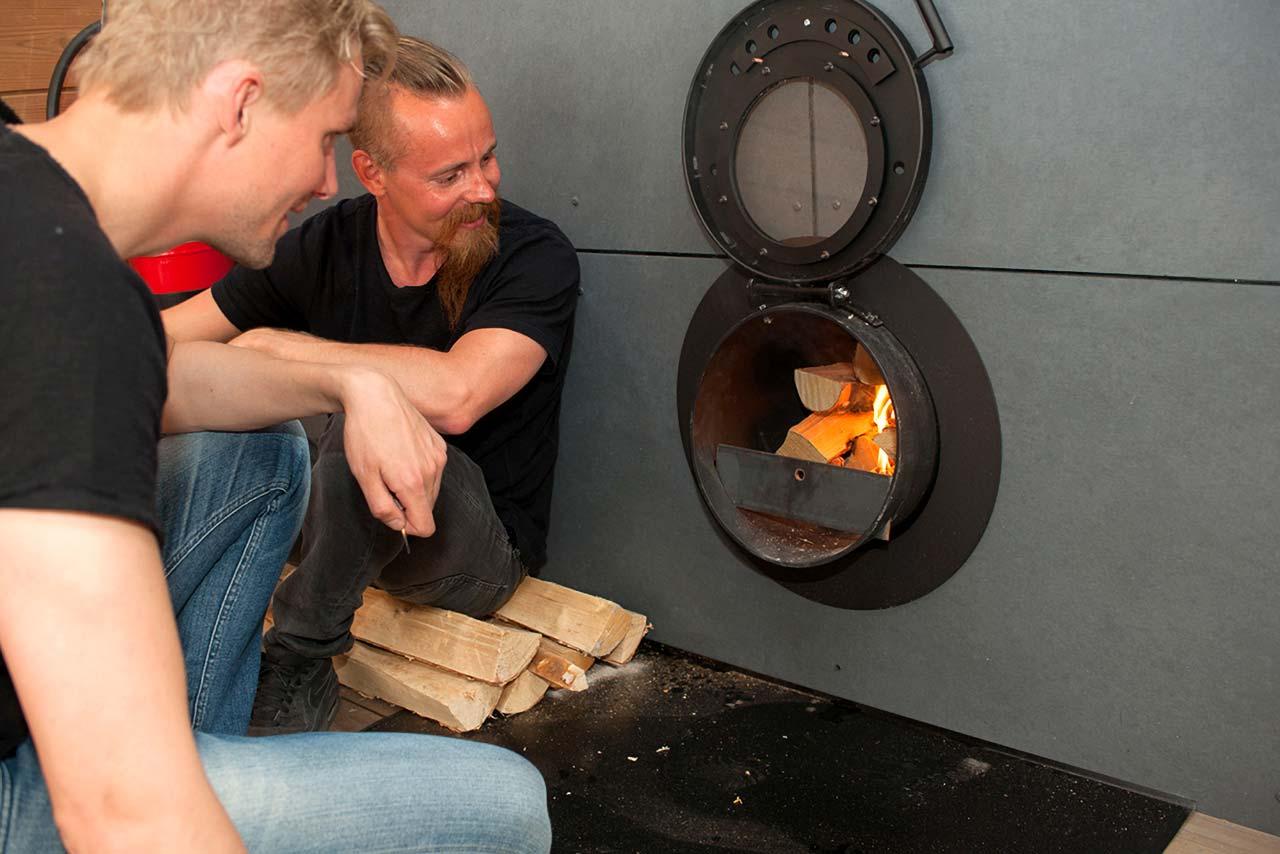 Löyly Helsinki is a pioneer in sustainable business and ecological construction. Environmental responsibility was the focal point of the whole project, and Löyly was the first FSC-certified building project in Finland.
IKI manufactures wood-burning sauna stoves for large saunas and challenging sites by special order.
Read more on the custom-made stoves and heaters.